The headlight of your car is one of the most vital parts of your car, as it helps you see road hazards at night and in bad weather. Unfortunately, it's one of the most delicate parts of your car—and one that can easily break. The headlight bulb is definitely not a car part you want to mess around with.
If you are wondering why you can't touch the headlight bulb itself, it is simply because doing this can damage it and may even harm you in the process. Continue reading to find out more about touching your car headlight bulbs and answers to other related questions about the subject.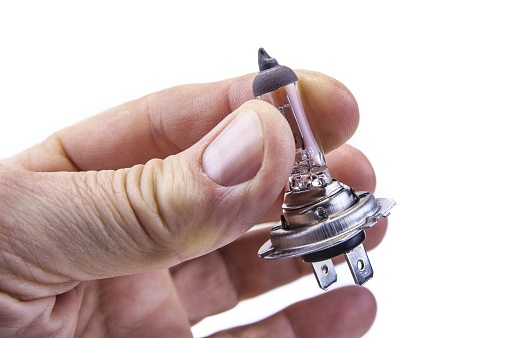 Can you touch car headlight bulbs with your fingers?
While you can touch your vehicle's headlights with your fingers, it is not ideal to do so. Car headlight bulbs contain harmful chemicals that can be dangerous if ingested or if they come into contact with the skin. They can also cause burns and other injuries. That is why it is not all that safe to touch them with your bare fingers.
Why shouldn't headlights be touched (with fingers)?
It's natural to want to touch a car's headlights-after all, they're right in front of you and might need changing/fixing once in a while. But doing so can actually cause some major problems. For one, car headlights are often subjected to weather conditions, and they're not meant to be touched. They can burn you or cause them to develop faults.
If a headlight doesn't turn on, don't touch it, check the electrical connector for damage or looseness instead. In case of a wiring fault, call your mechanic. If neither headlight is working, it's likely that the cause is a fuse or dimmer switch instead of a bulb.
What happens if you touch the bulb of a headlight?
If you touch the bulb of a headlight, you transfer oil onto the glass surface from your fingers. By doing this, the spot with the oil will heat up more when you turn the bulb on. This can also start reducing the lifespan of the bulb or shatter it in the long run.
How hot do car headlights get?
Car headlights get very hot from constant usage or even being in sunny weather. This heat can cause a lot of problems if touched with hands, both for your fingers and the bulb itself.
Is it okay to touch LED headlights with bare fingers?
Some people may be wondering if it's okay to touch LED headlights with bare fingers. The answer is that it's best not to, as this can damage the light bulb and cause you burns if they are still hot. If you must touch them, make sure you are doing that with gloves.
Why can't you touch a halogen bulb with your fingers?
Halogen bulbs get extremely hot and can cause severe burns if touched. The type of bulb you have in your car matters, too; HID bulbs are much hotter than halogens and even incandescent bulbs. That's why it's important to never touch a halogen bulb with your fingers as you could easily get burned.
Can you touch an HID bulb?
When it comes to car headlights, there's a lot of confusion about what's safe and what's not. Many people think that they can't touch an HID bulb because it will cause them to get burned, and that's true. You're more likely to get burned than if you touched other bulbs. However, this doesn't mean that you should go ahead and start touching others left and right – they're still hot. Not just that, touching them can cause the glass to expand unevenly if mishandled. So if you think you can touch an HID bulb without getting seriously injured, it's still not recommended.
Why you shouldn't touch incandescent bulbs with bare hands?
People often wonder why they shouldn't touch incandescent bulbs with their bare hands. After all, the glass is thin and it doesn't seem like it would be that bad. But, you should still avoid this practice. Touching an incandescent bulb transfers oils and contaminants on your hands onto the surface that would require cleaning.
The glass of the incandescent bulb is extremely thin, which means that touching the hot spot can cause it to break and can also risk injuring you.
Can you touch a xenon bulb?
No, you cannot touch a xenon bulb. Xenon bulbs are more expensive than halogens and others. Touching it may not go all that well as it can cause it to become loose and may fall out before you know it. It can also pick oils on your fingers and this would cause the heat to concentrate around it when it is turned on.
Does touching headlight bulbs ruin them?
Most people believe that if you touch a headlight bulb with your bare hands, it will break. However, this is not always the case. But it still remains that touching it can ruin them over time, not necessarily instantly.
Why do headlights go bad when you touch them?
When you touch a headlight bulb, you're actually doing quite a bit of damage. You're not just smudging the surface – you're actually scratching it and wearing it down. Over time, this can cause the bulb to dim or even fail completely.
Thankfully, changing headlights is a quick, easy process that most people can do themselves without any trouble. Knowing how to do it beforehand means you won't have to worry about being in the dark when your headlights go out.
What types of bulbs should you not touch with your hands?
There are a few types of bulbs that you should never touch with your hands. Incandescent bulbs can break over time if they're touched, and halogen bulbs can be hazardous, if not handled properly. LED, HID and Xenon bulbs are safe to touch to an extent, but can still be ruined in the process. If you must touch any, use gloves and do that with extreme caution.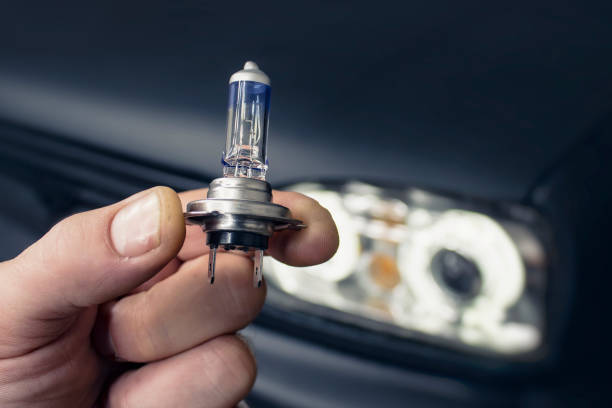 Conclusion
In conclusion, it's a good thing you don't touch a car light bulb with your fingers or you will get burned and risk ruining the bulb as a result of the after-effects that come with picking the contaminants and dirt on your fingers when you touched it. Don't bother saying your hands are clean, the bulb would find dirt to pick that would start damaging it. Always use a glove if you must touch it or avoid touching the bulb itself if you can.
Disclaimer
Hi, just letting you know that all products recommended here have been used by me, or are properly researched to ensure they are the best you are getting without bias.
I am also an affiliate for certain Amazon products and this means that some links here are affiliate links. If you purchase an item through any of them, I MAY earn a commission at no extra cost on you.